Who We Are
Roseburg Carpet Cleaning (A division of A-1 Building Maintenance Inc.) brings the best professional carpet and upholstery cleaning at affordable prices. We are based in Roseburg Oregon and serve most of Douglas County.  Our business is locally owned and operated.  Our highly trained and friendly staff will help you with all your carpet cleaning needs. If you have any questions just ask!  Our passion is to be the best at carpet cleaning Roseburg and surrounding areas of Douglas County.
Did You Know:
Most rental carpet cleaners are used incorrectly! Often they are used in
a way which leaves too much soap in the carpet when done. This can lead to the dirt and stains showing up more quickly! Hiring a professional carpet cleaner like us can help you avoid this common pitfall.
What We Offer
We offer the Roseburg area full service carpet  and upholstery cleaning (sometimes called rug cleaning) for your home, office, business, or commercial property.
Truck Mount Steam Cleaning system
We do vehicles: RV/Truck/Auto
Deodorizing/Odor Removal
Pet Stain Removal
Superior Clean
Locally owned and operated
Upholstery cleaning and hard floors too!
 Contact us today for a FREE estimate!
(541) 672-5031

New customers get a free bottle of carpet spot cleaner!
Does Your Carpet Need to Be Cleaned?
"Carpet cleaning can improve the appearance of your home and extend the life of your carpet, but perhaps the most valuable benefit from the process is improving you and your family's health. According to the American Lung Association, if members of your household suffer from conditions that can affect their breathing, such as snoring or asthma, it's especially crucial that you vacuum your carpets at least three times a week. Beyond vacuuming regularly, you may also benefit from having your carpets professionally cleaned at least once a year."   Source: CBS Local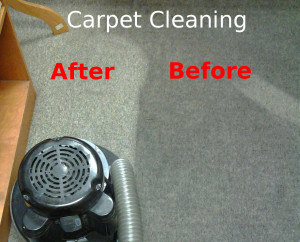 If you are searching for "carpet cleaners" or "rug cleaners" or "carpet cleaning Roseburg" or "Roseburg carpet cleaning" then you have found the right page!!
RoseburgCarpetCleaning.net is a division of A-1 Building Maintenance Inc.
Save
Save
Save
Save
Save
Save
Save
Save